Inside: These are the best toys that your Kindergartener will treasure for years to come…and you will love because they are the right kind of toys that will help your child learn academic skills, problem-solving, focus, creativity, and imagintaion.
---
I had asked my son to clean up his toys at least 4 times (in the last 5 minutes). He wasn't moving. Instead of yelling, I told him "If you don't clean up your toys, I'm going to get a box and take them away."
Yup. He didn't clean up, so I got a box and braced for what I thought would be next. I expected crying, whining, begging for toys back, but he got up and helped me put toys in the box.
What Happened When The Toys Disappeared…
I stood there with my mouth open. As time went by, he never asked for his toys back. Not once did he miss the toys I had taken away. (They are still in the top of my closet, waiting for the perfect time to make their appearance.)
I watched how his playing changed. Instead of going from one toy to the next every few minutes, he used his imagination more. He stayed focused longer, looked at books more, and was more creative.
This is not how I would recommend you clean out your child's toys, but I love the outcome.
When I think about minimalism with kids, I don't think of a childhood void of toys. The picture in my head is of minimal toys, but also the right kind of toys. Toys that will keep your child engaged for hours, learning problem solving, creativity, and imagination. Not to mention the fine motor skills and academic skills!
The "Right" Type of Toy
Did you know giving your kids the wrong type of toy can actually be harming them? The more work the toys do, the less learning and exploring your child does!
However, when given the right type of toy, your child can learn problem-solving, focus, creativity, and imagination, not to mention fine-motor skills, colors, shapes, letters, and more. The educational benefits are astounding.
When I taught kindergarten, I could tell right away who spent most of their time staring at a screen, and who had more hands-on experiences.
These are our favorite toys that encourage imagination, hands-on learning, creativity, problem-solving, patience, and academic skills.
My Favorite Gifts
Some of my favorite gifts aren't toys. Experiences with the people they love are more meaningful than a toy that sits in the corner collecting dust.
Museum Memberships
Zoo Memberships
Kiwi Co Subscription Box (for older kids)
Contribution to College Savings Fund
Date Days with Family
Kids don't need more stuff. They need more time with people who love them!
Are you tired of hearing "It's TOO HARD!" followed by a meltdown?
Using this one simple phrase you'll get in this powerful lesson, you'll not only be able to help your kiddo not give up but you'll:
>Activate their superpower of perseverance so that they can turn around a meltdown and keep trying
>Inspire them to use perseverance…even when it's hard
>Teach them to recognize the warning signs of giving up, and how to turn it around by taking control of their choices.
Grab your powerful FREE video lesson to teach your kiddo one of the most powerful keys to perseverance.
Keep Your Child Playing for Hours
Sensory bins are reusable and will keep your child exploring and learning for hours on end, without hours of preparation from you. Sensory bins help develop fine and gross motor skills, exploration, problem-solving, spatial awareness, imagination, and even academic skills such as sorting, counting, and language skills.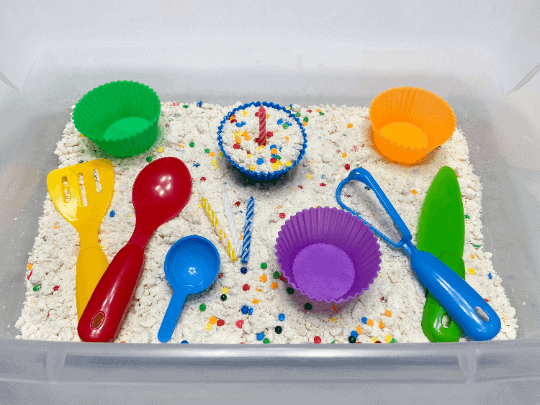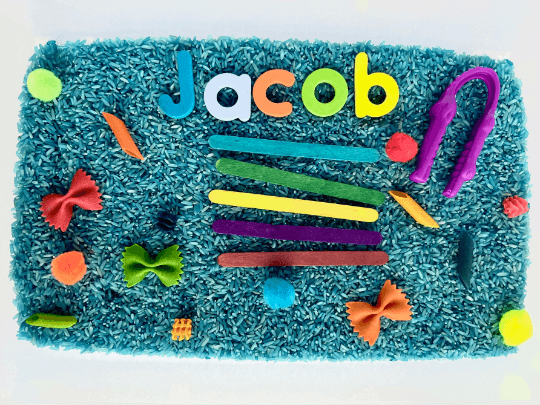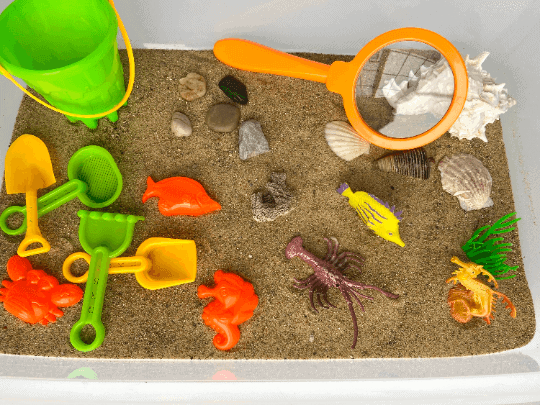 Best Educational Toys for 4-6 Year Olds
As an Amazon Associate, I earn from qualifying purchases at no additional cost to you.
Board Games 4-6 Year Olds Love
Games are amazing for kids. They encourage social skills, patience, strategy, problem-solving, and academic skill practice.
Peaceable Kingdom Hoot Owl Hoot
Kids learn simple strategy, taking turns, teamwork, and following directions with this cooperative game. To make it more academic, add a deck of letter, number, addition, subtraction, or rhyming cards and draw one before each turn.
The Sneaky, Snacky Squirrel Game
This was the most popular game in my kindergarten classroom. Simple to and quick to play, kids love collecting the nuts before a wind blows them away. Practice fine motor skills, and you can make it more academic by adding a deck of letter, number, addition, subtraction, or rhyming cards and drawing one before each turn.
Sum Swamp Addition and Subtraction Game
My kindergarteners love practicing addition and subtraction with this game.
Guess Who Board Game with People and Pets
Guess Who is a great game for kindergartens. It promotes problem-solving and asking good questions (which is an important skill to learn!)
Yarrr Har Hunt- Cooperative Counting Seek-and-Find-Game
Kids practice strategy, communication, cooperation, and problem-solving with this fun cooperative game.
Educational Toys Kindergarteners Can't Get Enough Of
These are great educational toys, and were the most popular in my kindergarten classroom.
Magnatiles are wonderful toys that are treasured for many years. They encourage creativity, problem-solving, and imagination.
These are great for creativity and imagination. You can also use them to make letters, practice spelling, numbers, and counting.
Interlocking Creative Connecting Kit
This fun kit strengthens fine motor skills, problem-solving, and imagination!
Playfoam Shape & Learn Alphabet Set, Flash Card Set
This is a great way to learn the proper way to form letters. The play foam is a great way to strengthen fine motor skills and imagination!
NATIONAL GEOGRAPHIC Air Rocket Toy
This is one of our favorite toys. We love to stomp and see the light-up rockets blast off.
This is a great telescope for those space lovers! Inspire curiosity and wonder, and encourage exploration while your space-lover studies the night sky.
Kids love creating and watching their paper airplanes fly through the air.
LEGO Classic Large Creative Brick Box
Encourage creativity, problem-solving, and strengthen fine motor skills while building with legos.
Dig It Up! Dinosaur Eggs Excavation Kit
Digging for fossils fascinates kindergarteners. They love dinosaurs, and this will encourage their love for science.
NATIONAL GEOGRAPHIC Mega Science Kit – Glow in The Dark Lab
Kindergarteners love glow-in-the-dark things and this is the perfect science kit for them! Explore crystals, slime, putty, and more all while encouraging an interest in science.
---
I hope you found some great ideas for your kindergartener. Remember, LOVE to kids is spelled T-I-M-E. They enjoy getting gifts, but what they really want, is YOU.
Want More?
If you liked this, you'll love:
Your Turn
What are your favorite toys for your kindergartener?