Inside: Kindergarten is the time kids begin to read, and often reading with a beginning reader can be…frustrating (for you and them.) It's important to remember kids still want to sit back and enjoy the story. From years spent in the classroom, here are the books that are always a favorite of kindergarteners.
---
I smiled as giggles erupted throughout my classroom. "We know!" They seemed to yell. "It's your favorite."
It was Monday…and we were introducing a new book. I started off in my usual way. "Today, we get to read a new book, and I'm really excited because…"
There are so many fun things about kindergarten, but I think introducing kids to books they love and lighting the spark of loving to read is one of my favorite. I love reading to kids. It's fun to get lost in a good story, but it's also an amazing way to teach new skills.
Research shows our brains react the same way when reading a story as they do when we are living it out. That's one reason it's such an effective way to teach.
My favorite books to read are books that also teach a skill… perseverance, kindness, and friendship… the things you can use books to teach are endless.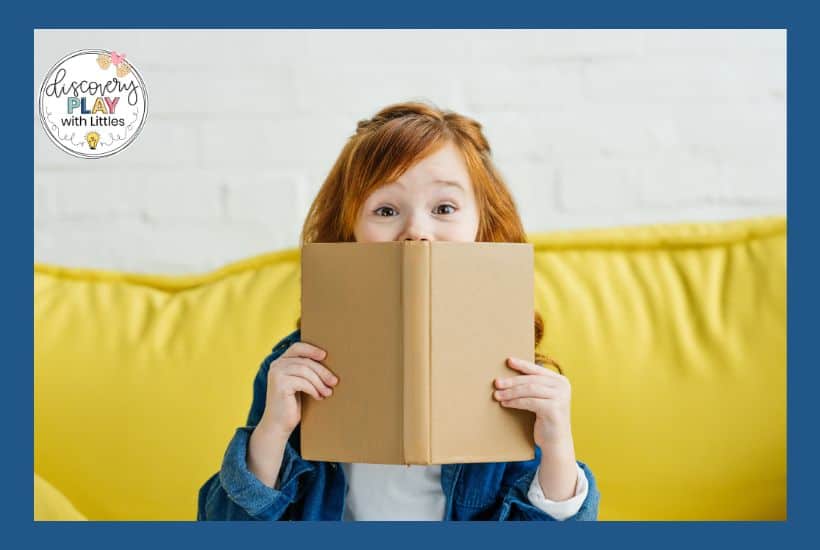 Books that Kindergarteners Love Year After Year
As a kindergarten teacher, my favorite books are endless… but here are a few that are absolutely at the top of my list.
As an Amazon Associate, I earn from qualifying purchases at no additional cost to you.
Julia Cook is an amazing author who uses her stories to teach life lessons. We all have our own way of doing things, but sometimes "your way" doesn't work out. This book teaches kids that after trying to do things their way, they may need to learn to do tasks a different way…
We all have had bad days, but in this book, RJ learns that sometimes not listening to grown-ups can make for a very bad day! He learns that when he follows directions, his days get better.
In this book, Norma June learns why it's important to use integrity- doing things right the first time, treating people right, and trying her hardest. This is a great book to reference when starting to build those foundational character traits!
I Like Myself is such a great book for kids to read. Karen Beaumont teaches kids that just because they are different doesn't mean they shouldn't like themselves. It doesn't matter what other kids think of you, only what you think of yourself…and you are pretty awesome!
Are you tired of hearing "It's TOO HARD!" followed by a meltdown?
Using this one simple phrase you'll get in this powerful lesson, you'll not only be able to help your kiddo not give up but you'll:
>Activate their superpower of perseverance so that they can turn around a meltdown and keep trying
>Inspire them to use perseverance…even when it's hard
>Teach them to recognize the warning signs of giving up, and how to turn it around by taking control of their choices.
Grab your powerful FREE video lesson to teach your kiddo one of the most powerful keys to perseverance.
Julia Cook nails it again when she teaches kids not to interrupt with "My Mouth is a Volcano." Kids learn to hold their thought in their heads until it is their turn to talk in a conversation- because nobody likes being interrupted.
Peanut Butter and Cupcake is a super cute book that teaches kids lots of lessons. Perseverance when looking for a friend, friendship and how to be a good friend, and how to play together when people are different than you. Kids love the repetitive text and rhyme of this book, and the fun illustrations make this book one of our favorites.
Chester the Raccoon learns to be brave with the help of his mother. Kids can take these useful strategies to help them be brave when they are feeling a little scared too!
I do love a good book that teaches social/emotional skills. This series teaches important skills such as listening, accepting "no" for an answer, teamwork, staying on task, and asking for help. We love reading these books at the beginning of every school year.
Making mistakes can be really frustrating, but this book teaches kids that everyone makes mistakes-even superheroes! The key is how you react when you've made a mistake. Do you give up and quit, or keep working and try to fix it?
When a kindergarten parent tells me they have a boy who hates reading, this is always my top recommendation. Boys especially love this series. Two animals are paired and throughout the book, they teach the attributes of each animal. In the end, they look at each animal and decide: if they were in a fight, Who Would Win?
We love books with a fun rhythm, and on top of being just plain fun to read, this story is a great way to introduce your kids to rhyming words!
Everyone loves Chester…a cat with a red pen who argues with the author and attempts to rewrite the story his way.
This is a chapter book series that my Kindergartners just couldn't get enough of. I don't know if it was the fact that Junie B. is a fun-loving kindergartener herself, or her own unique view of the world but every year my kindergarteners keep asking for more!
Sneezy the Snowman is one of our favorites- that we love to read all year long! The story is about a Snowman named Sneezy who is too cold, so he tries to do different things to warm himself up…but he melts every time! The kids rebuild him again and again until he finally feels "just right." The repetitive text in this book will have your kid joining in when reading the book and loving every minute!
Magic Tree House is a chapter book series that captures the interest of many kindergarteners. Your kiddo will love joining Jack and Annie on many adventures and learn some really cool things along the way. This series will be a favorite for years to come.
Poor Lucy is teased by a boy at school because she is different. Your kiddo will love discovering that it's good to be different and how to have the courage to be yourself.
Julia Cook helps us understand that learning doesn't come easy for everyone. She helps us understand that it's ok to ask for help, and that there are many tools we can use to help us be successful.
Oh, Lester. Things are fine when everything is going smoothly but when Lester thinks things are unfair his head gets hot and he blows his top! Thankfully Lester's dad teaches him some tools he can use to help keep his fizz under control.
Cora June is back teaching us how others view our actions. We can still be a leader, and think of others. Sometimes it's a good thing not to get our way. Your kiddos will love reading all about Cora June and learning important lessons right along with her.
Accepting "no" for an answer is difficult! Often parents hear whining, pleading, or bargaining as a response to "no." Your littles will enjoy reading along and discovering what the right reaction is when they hear "no" and how to respond respectfully.
Kids love playing video games, and that's not a bad thing as long as there is balance. In this book, kids will learn how to limit their video game time in a healthy way.
Cora June and Wilson are locked in many battles. They both know what they want, and have to discover the secret power of compromise.
Kindergarteners just want to read!
Kindergarten is my favorite grade I've taught. Kids are so easily excited, and every new thing they learn is an exciting discovery. Read a book with emotion and they instantly fall in love with the story.
Yes, when they begin reading, they need to be doing it on their own. But don't forget, they need to be able to relax and enjoy the story too.
After all…
Children are made readers in the laps of their parents.

-Emilie Buchwald
You Might Also Enjoy
Best Educational Toys for Kindergarteners
14 Must Read Books for Toddlers