Inside: Teaching your child to rhyme can be frustrating, but it doesn't have to be! After reading this post, you will have 5 simple activities to do that will help your child master rhyming quickly.
---
"Oh, Bob, that doesn't rhyme!" My 3-year-old half screamed as he giggled during our book. We were reading the Rhyming Dust Bunnies book for the millionth time, and he still found it hilarious.
I loved it. He was learning to rhyme, which from my experience teaching kindergarten I knew was no easy task.
On our walk the next day, he said "Mama, I know something that rhymes with tree! Bee!" "Yes, you're right!"
He continued "Car, star! Truck… (I held my breath…) luck!" Whew.
This is one reason (of many) why I love reading books so much. He took his favorite book, started to identify rhymes, and then produced his own.
Teaching your child to rhyme can be tricky, and you might reach the point of frustration that makes you wonder "Is it really that important to teach rhyming? I mean, I've never met a high-schooler who can't rhyme. They will learn eventually, right?!"
Rhyming is important, and it's a predictor of how early your child will read.
Not only is it important, but rhyming can be a lot of fun. My 3-year-old loves to rhyme, and he doesn't even know it. I started just rhyming random words "silly, billy!" He picked up on this right away, so we started rhyming more words. He gets this huge smile on his face and just enjoys the game…he has no idea he is learning!
Why is Rhyming Important?
There are many benefits to learning to rhyme early on. For starters, kids will use rhyme when they begin reading and writing. If your child is reading and comes to an unknown word, they can look to see if they recognize the ending. An ending they know can be used to help them figure out a difficult word.
If a kiddo doesn't know the word b-a-t when they are reading, but they know c-a-t is cat, they'll use a-t to help them figure out b-a-t.
The same is true in writing. Kids use endings they know of rhyming words to help them figure out how to spell words. Rhyming helps children understand that words that share common sounds often share common letters.
Rhyming also helps teach kids about how language works. Through rhyme, children get exposed to the rhythm of language.
When children are exposed to rhyme, they'll start to predict what words are coming up, which is another important reading skill.
Of course, rhyming expands the imagination, and it's just plain fun.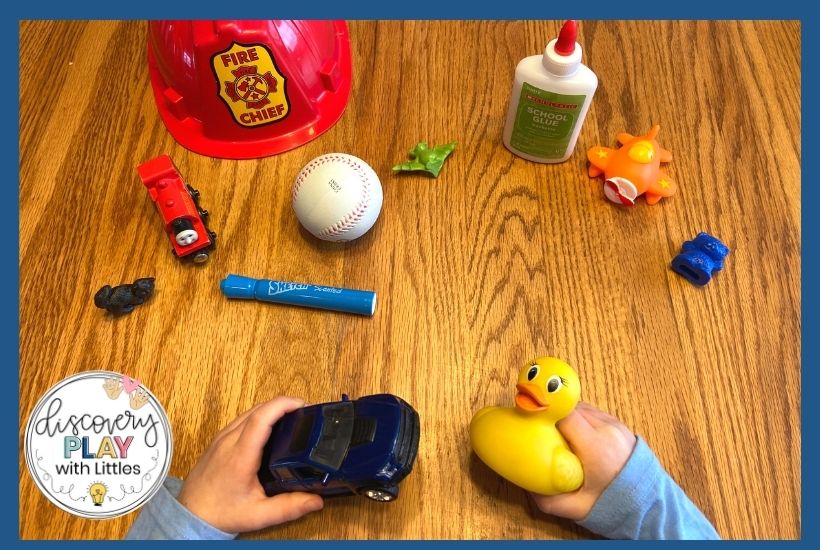 How Do I Help My Child Learn to Rhyme?
You and I learned through nursery rhymes, which remain a fabulous way to learn rhyme and build imagination. Here are some other fun ways to practice this skill.
Read Nursery Rhymes
Nursery Rhymes are a great way to introduce rhyming. They also help your child with comprehension when they begin making a picture in their head of what's happening in the story.
Free Nursery Rhyme Coloring Books
Are you tired of hearing "It's TOO HARD!" followed by a meltdown?
Using this one simple phrase you'll get in this powerful lesson, you'll not only be able to help your kiddo not give up but you'll:
>Activate their superpower of perseverance so that they can turn around a meltdown and keep trying
>Inspire them to use perseverance…even when it's hard
>Teach them to recognize the warning signs of giving up, and how to turn it around by taking control of their choices.
Grab your powerful FREE video lesson to teach your kiddo one of the most powerful keys to perseverance.
Rhyming Must Reads
Read them over and over again. After reading a few times, pause before saying the rhyming word to see if your child knows the missing word.
As an Amazon Associate, I earn from qualifying purchases at no additional cost to you.
Rhyming Dust Bunnies by Jan Thomas
This is our favorite! We love reading about the dust bunny friends who love to rhyme, except Bob who has a difficult time. It turns out, he is just trying to warn his friends about the dangerous vacuum cleaner.
The HICCUPotamus by Aaron Zenz
Oh, the HICCUPotamus. We love reading the story about the poor hippo who can't seem to get rid of his hiccups. Will he ever find a cure?
Sheep in a Jeep by Nancy E. Shaw
We love to follow along with the Sheep as they venture out in their Jeep.
The Pout-Pout Fish by Deborah Diesen
The poor Pout-Pout Fish. He is so gloomy all the time. Is this just the way he is or can he learn to spread joy?
The Cat in the Hat by Dr. Seuss
We love Dr. Seuss. His fun rhymes and interesting stories are sure to keep your kiddos laughing along as you read the story.
Little Blue Truck by Alice Schertle
Little Blue Truck is a favorite in our house. The fun rhythm and rhyme of this book is hard to beat, and we love how he teaches us about friendship and helping others.
Play with Rhymes
An easy way to play rhyming games is just to make up rhymes. The first step in learning to rhyme is the ability to hear rhyme (vs. produce rhyme). I started with "You're such a silly billy." We then added more words to that "You're a silly-billy-millie!"
Once they hear the rhyme, the next step is learning to produce rhyme. Kids usually pick up on rhyme pretty quickly, and it is a fun game for them. Start asking "What rhymes with cat?" Remember to keep it fun, even silly words count.
Play games like "I'm thinking of a word that rhymes with….sun and you put a hamburger on it." Have your child guess your word.
Rhyme can be Puzzling
Puzzles are so great for kids. They teach problem-solving and spatial awareness, and in this case, rhyming as well.
As an Amazon Associate, I earn from qualifying purchases at no additional cost to you.
First Learning Puzzles: Rhyming
Rhyming with Toys
Gather your toys from around the house that rhyme. Have your child match the toys that rhyme with each other.
Another option would be to gather toys that are simple to rhyme with. As your child picks up a toy, they state another word that rhymes with that toy.
Some toys you may have around your house that rhyme:
bear, chair
truck, duck
hat, bat
plane, train
glue, shoe
ball, doll
star, car
Rhymes are Everywhere…Even if You Have to Make Up Your Own
I make up songs about what we are doing. Some don't make any sense, but those are the ones Jacob loves most. To the tune of Up on the Rooftop "Up on the stool in a flash, on goes the water splish, splish, splash. Jacob washes hands scrubba, scrubba, scrubba. Then he dries them fast 'cuz he's my bubba." (So I never claimed to be a songwriter…Even though these are cheesy, Jacob loves them.)
Incorporate movement songs like "Do Your Ears Hang Low" or "The Hokey Pokey."
Just Be Careful…
It's a proud mama moment when you see your child's confidence grow as they master rhyming – but I wish you luck if they choose to rhyme with 'truck.'
Want More?
If you liked this, you'll love:
Your Turn
What's your favorite way to teach rhyming?